How to Create a Boutique Bedroom at Home
For many of us, a stay in a boutique hotel offers a level of comfort and luxury we rarely indulge in. Yet, it is possible to recreate the feel of a luxury boutique bedroom in your own home. To do this, you need to consider factors such as colour palettes, furniture, and even light fittings. So, here is our guide to creating your own boutique hotel bedroom at home.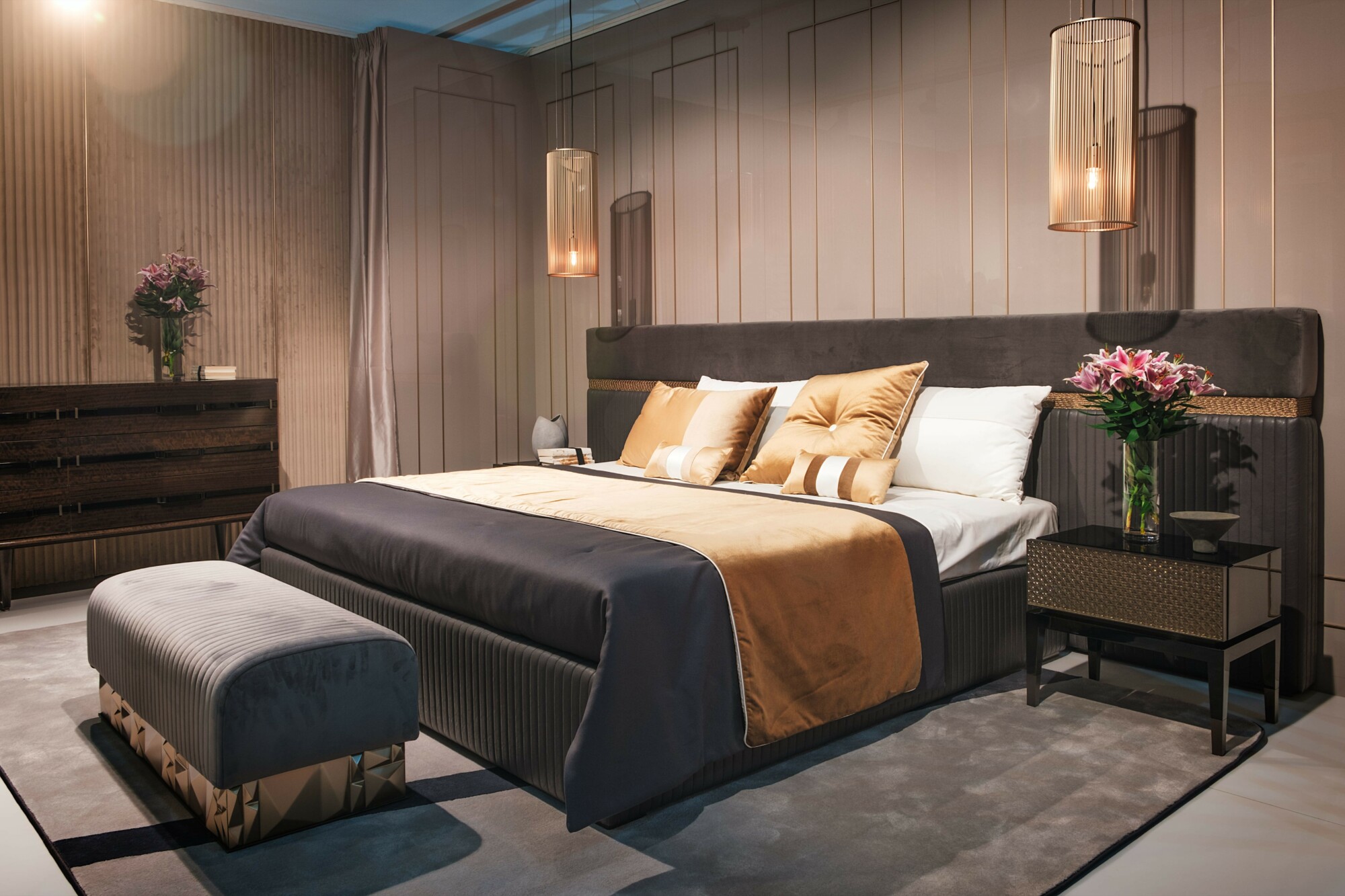 1. Colours
Choosing a suitable colour scheme for your bedroom is vital for creating a feeling of comfort and relaxation. Generally, the more soft and muted the colour palette, the more tasteful and luxurious the overall look becomes. This colour scheme should be applied to the entire room, from the walls and carpets to the furnishings and linens. Consider adding contrast to your scheme in the form of darker materials such as wood or metal accents.
2. Furniture
The next thing to consider is what kind of furniture will give your bedroom that desired luxury hotel feel. The bed should be your bedroom's focal point and centrally located within the room. Go for a larger bed for extra comfort, with a high headboard that adds a decorative element. Fabrics such as silk, satin and velvet are the best choices for upholstery. Finally, use the remaining space for additional furniture and storage options such as tables and built-in wardrobes. If you're looking for bespoke furniture then we can help, we can design, create and finish the furniture of your dreams – no matter the style you're after. For more inspiration on bespoke bedroom furniture see our blog post here for our bespoke bedroom furniture ideas.
3. Furnishings
Luxurious soft furnishings are essential if you want to create your own boutique hotel bedroom. Choose high quality bed linen that feels smooth and inviting, and add a soft blanket and feather filled cushions. Next, choose blinds for your windows that allow light from outside to gently filter into the room. Finally, floor to ceiling interlined curtains will help add a touch of glamour to your room as well as offering more privacy.
4. Lighting
While often overlooked, choosing the right light fittings is essential when creating the right atmosphere. Small reading lights on either side of your bed will be both stylish and functional. At the same time, you can get soft, ambient lighting from LED strip lighting underneath bedside tables and behind your headboard. Chandeliers with dimmed lighting and candles are other optional extras for an ambient glow at night.
5. Accessories
Finally, consider adding accessories to create that aspired for boutique hotel feel in your bedroom. Small accessories such as scented candles, perfume bottles, and pillow sprays can give your room both flair and elegance. Blankets and rugs will make your room feel warmer in the winter, and plants can add colour and life to your surroundings. Finally, artwork and mirrors can make blank walls a focal point and give the illusion of more space in your room.
Manor Design
Our expert team at Manor Design is available to help design your perfect luxury bedroom. To find out about our services for bespoke fitted bedrooms, please contact us online or visit our showroom in Basildon, Essex, today.