Bespoke Bathrooms Design Ideas for Your Home
Is your bathroom in need of a makeover? Here are some bespoke bathroom design ideas that are sure to liven up your home.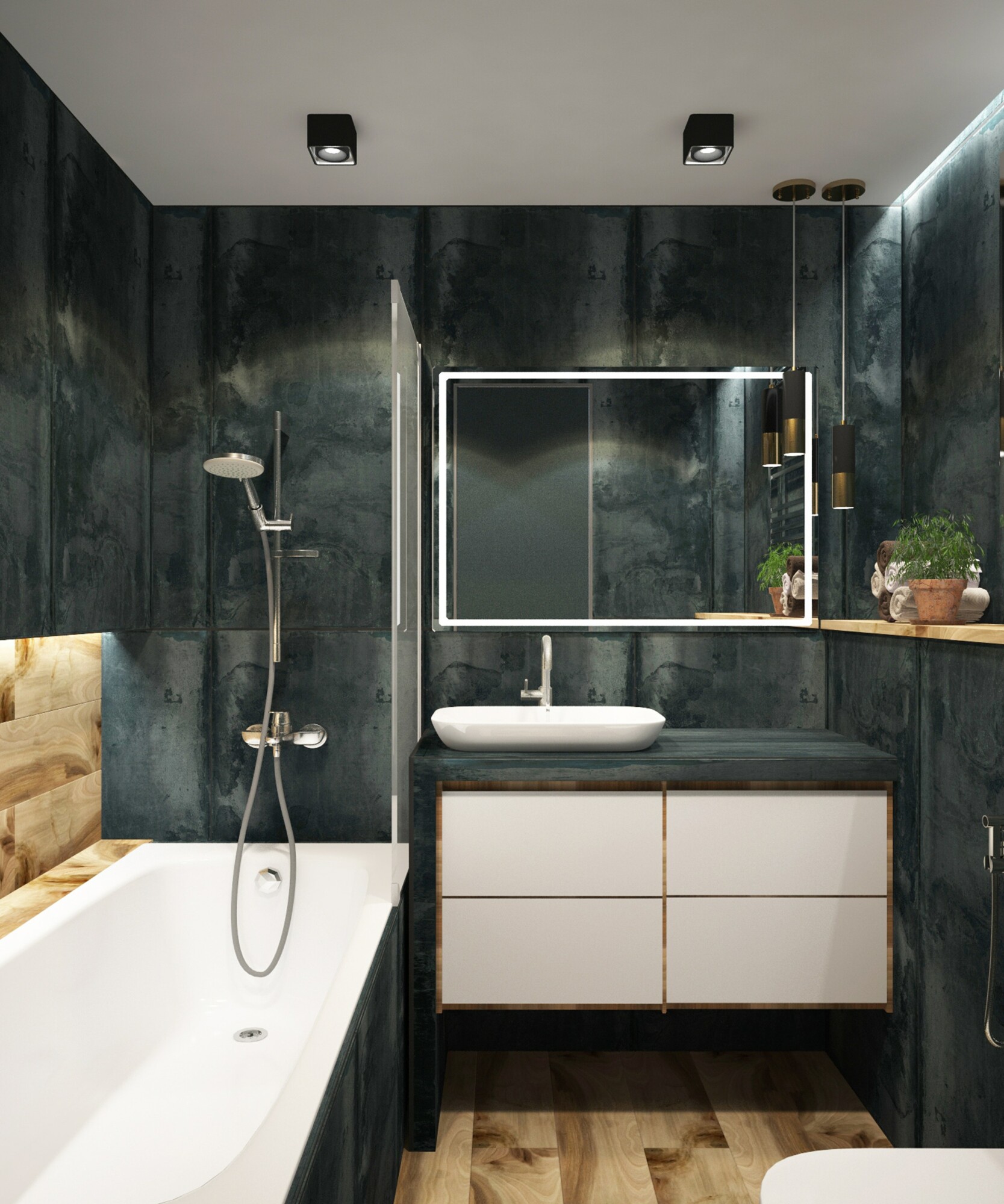 1. Monochrome
Monochrome colour schemes are a popular choice for today's bathrooms due to their minimalist appearance. Pair with sleek grey glossy furniture and plain white tiles with black grout for maximum effect.
2. Modern
Give your bathroom a cutting-edge look with modern design elements. Consider spray-painted cabinetry without handles and washbasins with painted glass splashback. Complete the look with natural stone flooring, rainfall showers, freestanding baths, and vanity mirrors with LED backlighting. Modern bathrooms are always stylish – here's our 10 contemporary bathroom design ideas.
3. Hotel
Why not bring home the luxurious style of a high-end hotel bathroom? You can achieve this look with natural mineral tiles and wooden wall panels. You can complement the clean and minimalist appearance of the room with a sunken bath with tileable bath panels.
4. Traditional
Go with a classical look for your bathroom to create a warm and welcoming atmosphere. Use a ceramic timber effect for flooring with underfloor heating and mirror panels to create depth in the room. Add in a marble bath, brass shower mixer, triple vanity mirrors and floral wallpaper to complete the effect. Here are 5 of our favourite classic bathrooms design ideas to help inspire.
5. Wet Room
Wet rooms with easy access and seamless style are a popular design choice for today's bathrooms. Use the large floor-to-ceiling format tiles in a uniform colour and high windows to maintain privacy while allowing in light. Complement your wet room with recessed basins, large vanity, and specially placed plants for a touch of greenery.
6. Concrete
While not for everyone, an urban concrete look for your bathroom is another modern design idea worth considering. Complement your concrete walls with modern, minimalist furniture such as countertops and vanity units. A large mirror will also help enhance the feeling of light and space.
7. Elegant
Why not try some elegance inspired by mid-century design choices? Go for treated wooden floors and panels, as well as a darker colour scheme for walls. Supplement it with sleek, handle-free furniture to create a sense of elegant style.
8. Natural
Combine organic elements to create a spacious and natural yet modern look. Use rustic wood panels with soft, curved shapes, as well as other natural wood and stone elements such as bath caddies, vanity units and stools.
Manor Design
To begin the process of realising your perfect bespoke bathroom design, we invite you to get in touch with us today. We can create high-quality bathroom designs tailored to your specific requirements. Contact us to book a consultation today to find out more about our exciting design services for modern bathrooms.