Style Guide: Bathroom Tiles
Are you looking for new tiles for your bathroom walls and floors? Bathroom tiles offer a range of practical and aesthetic benefits for your home. They help protect your bathroom surfaces while also adding colour and a sense of style. There are many different floor and bathroom wall tiles to choose from, and each have their own benefits depending on how they are used. Here is our guide to help you choose the right tiles for your bathroom.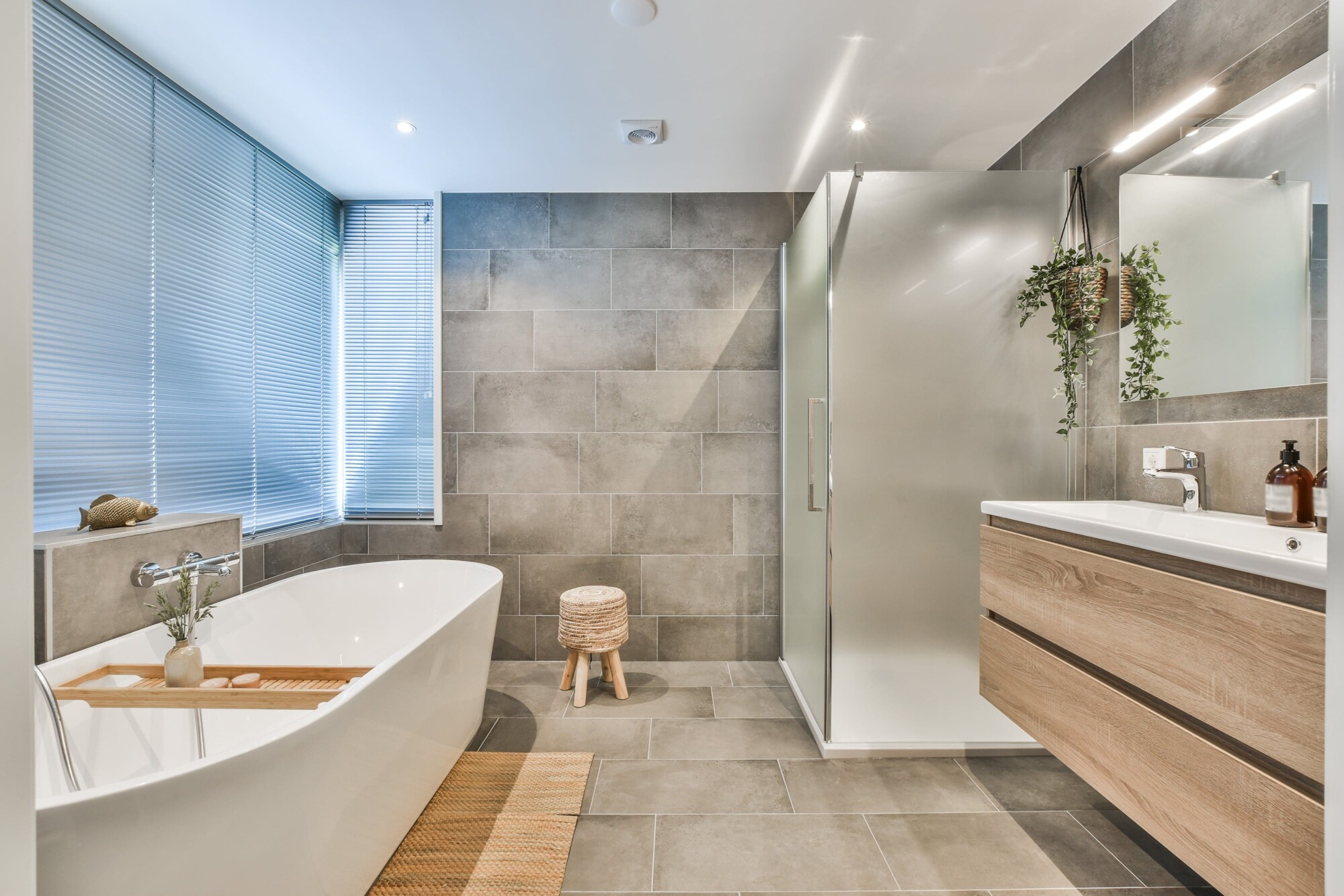 Choosing the Right Material
When choosing wall and floor bathroom tiles, you need to be sure they can stand up to a lot of water usage. Some tiles require higher maintenance over time due to condensation and water splashes. Stone tiles offer a more natural look than manmade tiles, but they tend to need more care. Some good choices for natural stone in the bathroom include unpolished marble, travertine, and slate. Limestone can also be used, although it tends to be more easily scratched. In all cases, natural stone tiles should be sealed for protection. Ceramic, porcelain, gloss, and matte tiles are some excellent choices for manmade bathroom tiles.
Choosing Tiles for Walls and Floors
Another thing to consider is that some tiles will work better for walls than floors and vice versa. Natural stone and porcelain may be used for both, and when they are, they can make the bathroom feel more modern and spacious. However, keep in mind that gloss tiles tend to be too slippery for floors and are better suited as bathroom wall tiles. In such cases, we recommend you match them with matte bathroom floor tiles for safety and to create a continuous look. Alternatively, consider using different variations of the same material, such as different shapes or colours, to add a dramatic effect.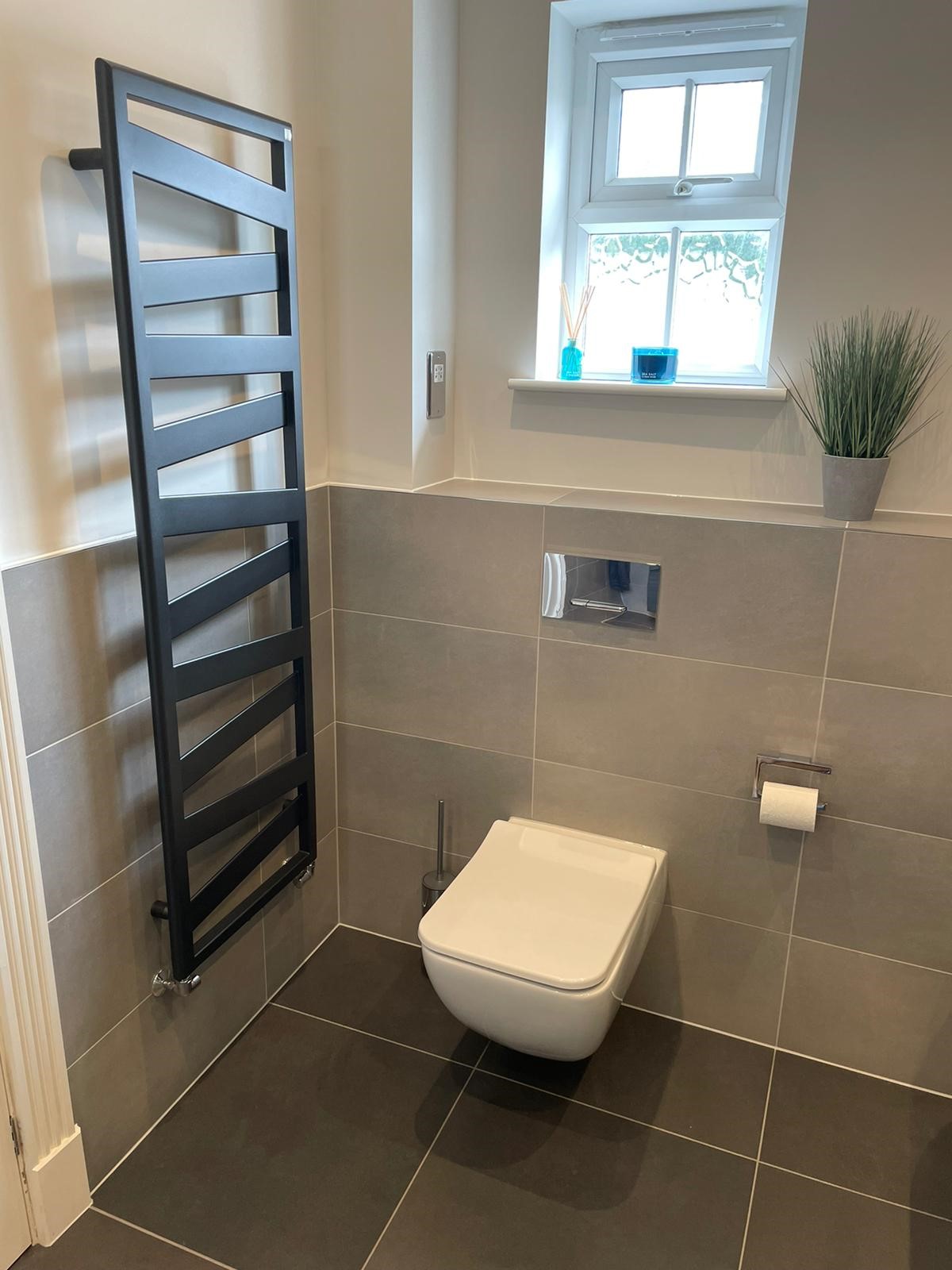 Creating Decorative Effects
Creating a contrasting look using different tiles is one way to make your bathroom stand out. Mosaics are another choice that you can use to highlight certain areas of the bathroom or to create a unique border. In addition to contrasting colours and shapes, different textures can also add a unique feel to your bathroom. Finally, patterned tiles can also be used to create features around baths, toilets and more.
Choosing Tiles for Small Bathrooms
While you might think that having a small bathroom means having to choose smaller tiles, this isn't always the case. Sometimes larger tiles work well, especially as with fewer grout lines, the area can look less cluttered and more spacious. In any case, the bathroom wall tiles you choose should be light reflective, so gloss will be a better choice over matt. Consider choosing colours that better reflect light as well.
Manor Design
With over 70 years of combined experience, Manor Design is your best choice to create your dream bathroom. Please contact our expert team today to find out more about our services or for a free quote. For the best quality designs for bathrooms in Essex, get in touch with us at Manor Design.