How to Create a Bespoke Home Office Design
With more people working from home these days it makes sense to incorporate an office space somewhere in the home. Yet, for your home office space to be functional you need to make sure it is set up for maximum comfort and efficiency. A bespoke home office design that balances comfort with practicality can not only be beneficial to your health but will also increase your overall productivity. Therefore, here is our guide to getting the best out of your bespoke home office design.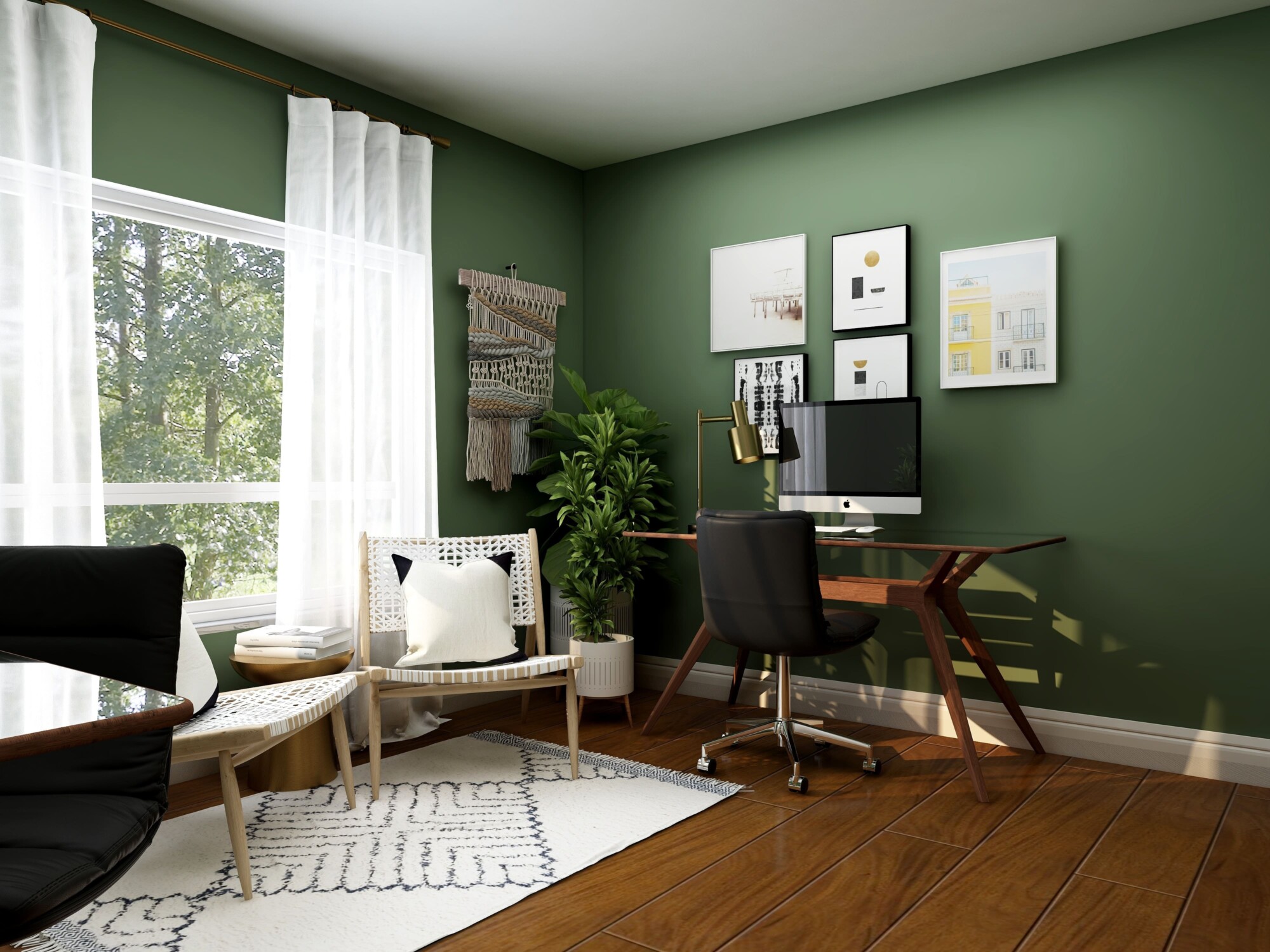 Home Office Design Guide
1. Choosing a Location
The first thing to consider when deciding on a bespoke home office design is where best to set it up. The location of your home office is important and should be in an area that is free of any distractions. Try to find a room that is insulated from street noise or even noise from other areas in the home such as the kitchen or living room. Also, try to pick a room overlooking a garden or natural environment to relax your eyes periodically.
2. Creating the Layout
Now that you have chosen a room for your home office, you should decide what furniture you need and where to put it. For example, if more than one person in the household is likely to be using your home office, you may want to consider a desk that accommodates multiple seating. Consider how much space you will need around you, and where to position your desk so that you can get the best view along with natural lighting.
3. Adjusting the Lighting
The next factor to consider for your home office is how much lighting is available. If you have a room with a window you should allow it to provide as much natural light as possible. Natural light is best for a healthy work-life balance and will help boost your overall productivity. If natural light is not available, make sure you have enough artificial lighting so you can work effectively without being exposed to glare or risking eye strain. Choosing a soft, neutral colour palette within your office décor can further emphasise this lighting as it allows this light to reflect your office space.
4. Remove any Clutter
While some people might dump their belongings anywhere in their home office, this will make the office inefficient and disorganised. To keep your office at its most functional, you should try to keep it as clean as possible. Choose storage such as shelving and drawers to keep important books and documents within easy reach, and choose hooks and stands for clothing such as jackets to hang off when not in use.
5. Make it Personal
Finally, you need to remember that you will be spending a lot of your time in your home office, so it should reflect your own tastes and needs. Consider a design layout that reflects your work schedule. Consider other personal touches as well such as photographs, paintings and even holiday souvenirs.
Manor Design
To find out how we can help design your own unique home office, get in touch with our bespoke design centre today. We can help with designing bespoke kitchens, bathrooms, bedrooms & more!