Add Character and Functionality to Your New Build Kitchen
Perhaps you have just moved into a new build house and wish to tailor it to your own liking. One of the first areas you are likely to start with is the kitchen, where most activity in the home takes place. Fortunately, there are many ways to design new build kitchens that reflect your style and needs. Here are some ideas on how to create new build kitchens with both character and functionality. We can offer new kitchens either from a set or a completely bespoke kitchen designed and tailored to your style.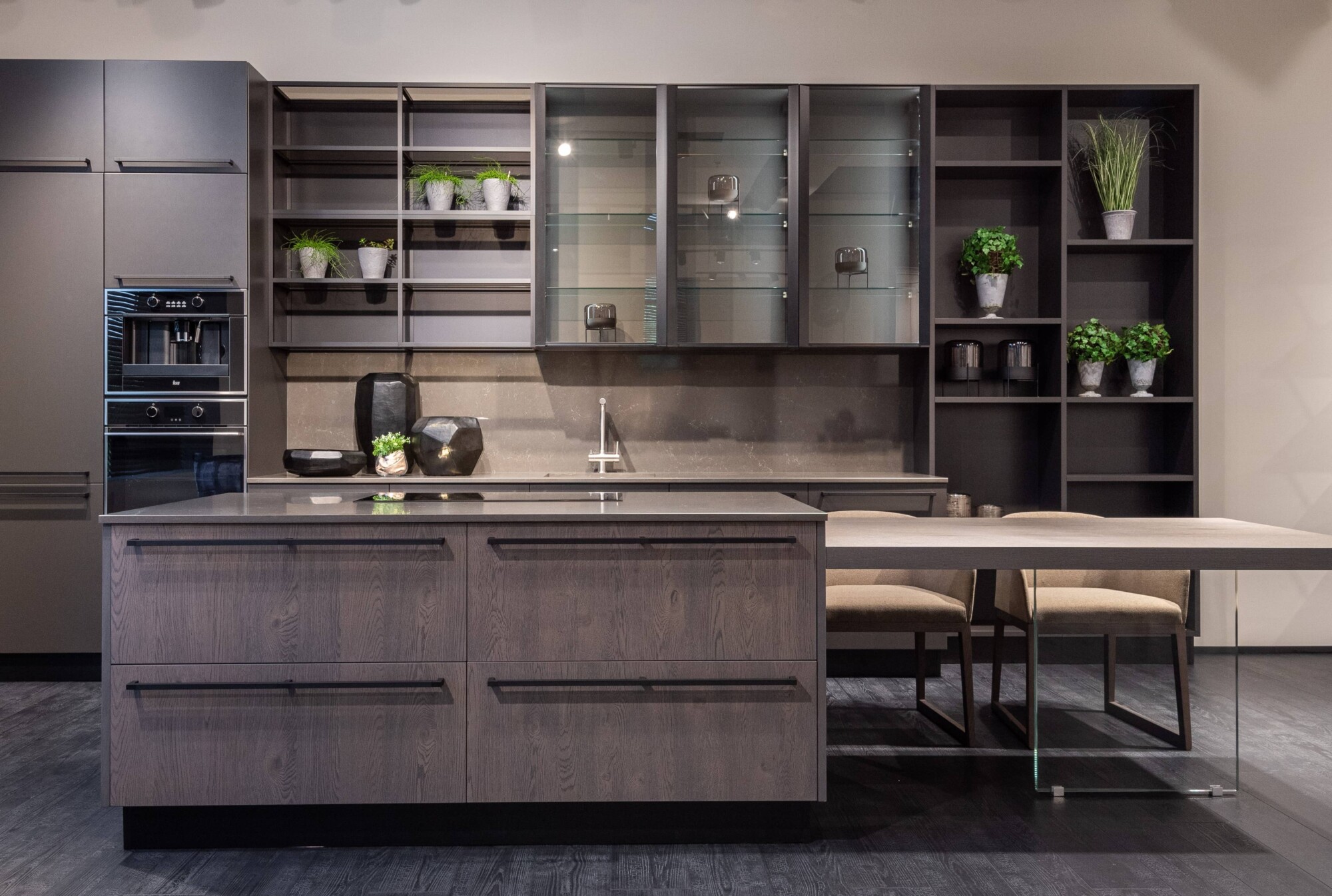 1. Colour Scheme
Your new build home might be modern and chic but you can improve it further with a touch of personal style. Consider the colour scheme for your kitchen to have: you can even choose different colour palettes to display your preferences. Perhaps add some mood lighting to your kitchen furniture and walls. Creating your own colour palette is one of the best ways to design a kitchen that reflects your personality.
2. Storage and Furniture
Even if your new kitchen space is limited, you can still find ways to make those corners and awkward spaces functional. Consider kitchen furniture solutions such as tower storage units, cupboards, drawers, and kitchen islands that can make the best use of any small space. With kitchen design specialists on hand, you can devise a kitchen layout that ensures maximum functionality no matter the size of your kitchen space. We can design and manufacture completely bespoke furniture to suit your requirements – especially useful to accommodate awkward spaces.
3. Open Plan Layout
The kitchen is the area in the home that sees the most activity, and often serves as a social space for friends and family. Rather than just being a place to cook in, an open-plan kitchen layout can also be a place for entertainment, dining and socialising rolled into one. Contemporary kitchen design allows you to incorporate anything you want into your layout, from TV areas to dining benches.
4. Unique Designs
Modern kitchen design allows you to create the latest cutting-edge looks and features for your home. Perhaps you would like to go with a more minimalist theme or mix modern and classic design features. Maybe choose more efficient kitchen elements, such as installing a boiling water tap in place of kettle usage. If you can dream it up, our team can help you bring your idea to life.
Manor Design
To find out how we can bring your fully fitted kitchen design to life we invite you to get in touch with us or visit our Essex Showroom.